"A collection inspired by the Scandinavian classics mixed with Mediterranean and Japanesse influences."
Kaaja Collection se diseña para ser la primera colección de la nueva firma sueca By.Enströms. Esta colección busca representar los valores de la firma sobre la pasión por la madera y la tradición.
El diseño combina formas redondeadas y líneas rectas, creando piezas atemporales que pueden encajar fácilmente en distintos espacios.
Una de las principales características es el sistema modular que permite que cada persona pueda crear su propio mueble, eligiendo el tamaño, las patas, el acabado de la madera y los módulos internos.
Kaaja Collection is designed as the first furniture collection for the new Swedish firm By.Enströms. This collection was designed in order to represent the brand's values of passion about wood and traditions. Every detail is designed specially for its place.
The design combines round shapes with straight lines, creating timeless pieces that can fit in different environments.
It consists on a modular system that allows you to create your own cabinet by choosing the size of the cabinet, the legs, the inside modules, the colors and the oil for the wood.
Design: Carlos Jiménez
Client: By.Enströms
Year: 2015 - 2016

Photography: Carlos Jiménez
Video: Irene Gallego - Aireee
Work: Furniture design / Diseño de mobiliario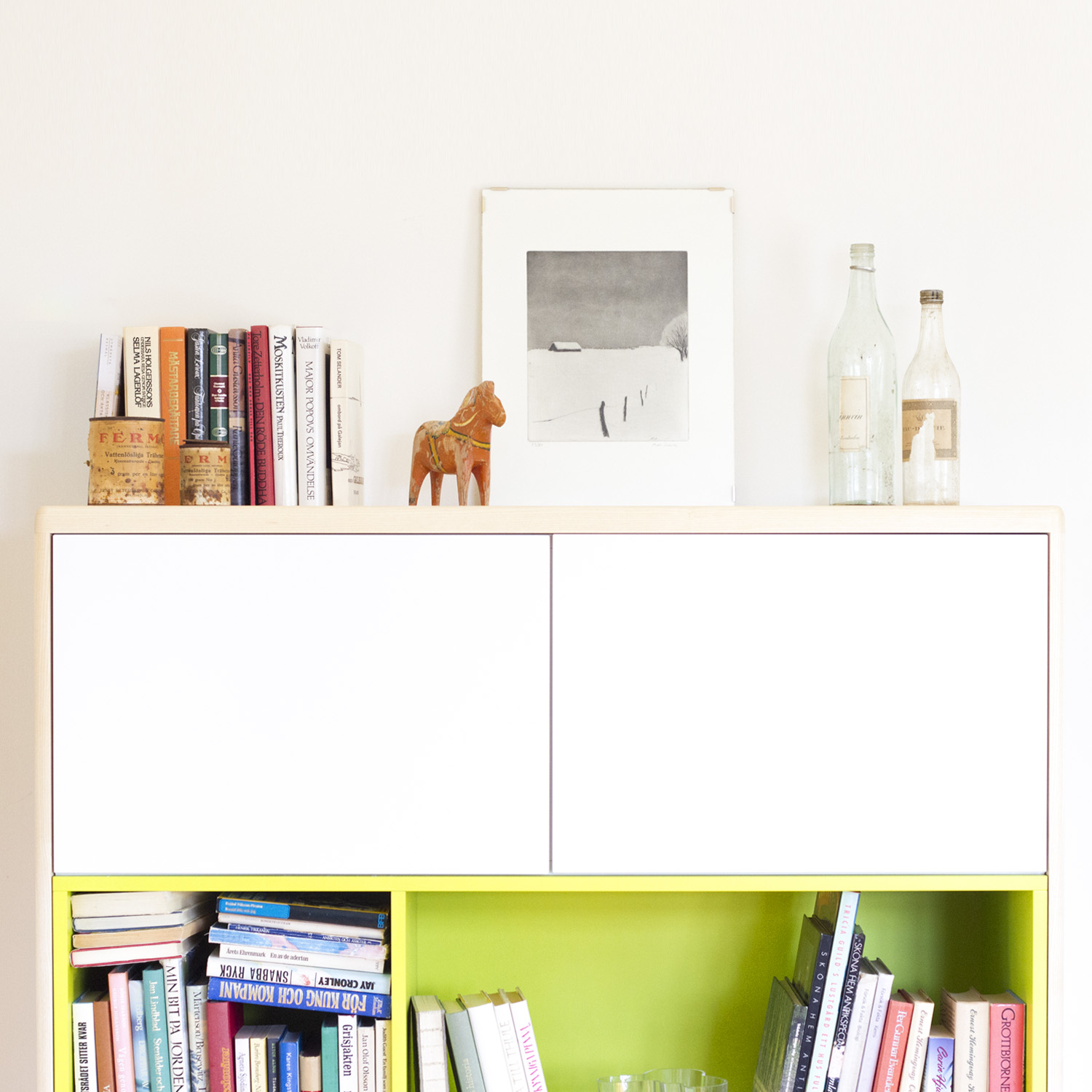 HOW IS YOUR PERFECT CABINET?
The collection is composed by different cabinets. Choosing among two different heights of legs, different sizes of main boxes and modules people will be able to create their unique cabinets. The modules can be customized in sizes and colors, choosing among doors, boxes and drawers. Finally, the finishes could be white pigmented oil and natural oil.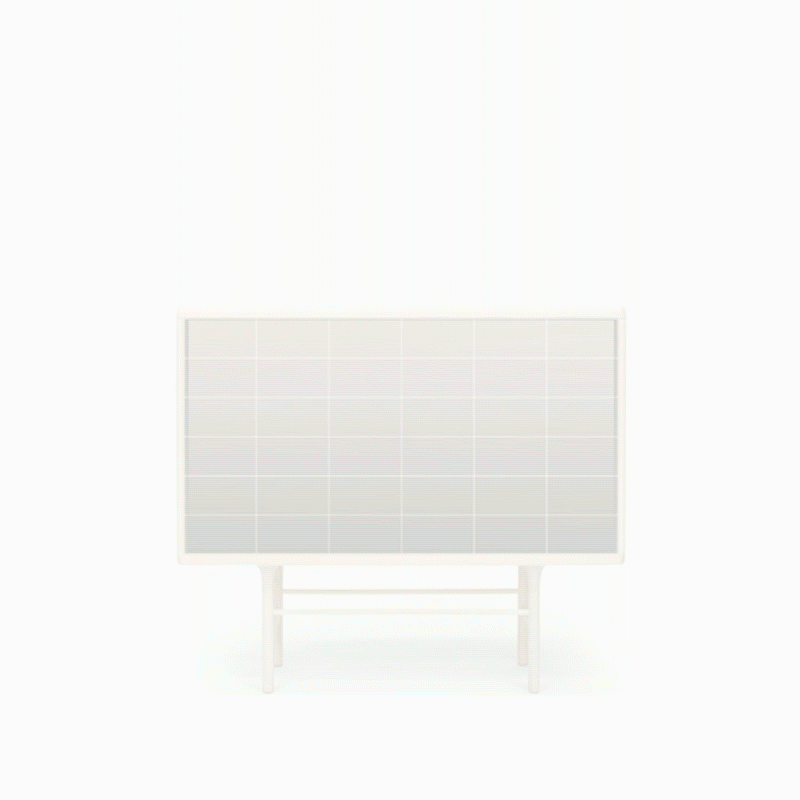 ¿CÓMO ES TU MUEBLE PERFECTO?
La colección se compone de distintos modelos. Al poder elegir entre distintas alturas de patas, distintos tamaños de muebles y distintos módulos, el usuario podrá crear su propio y único mueble. Todos los módulos se pueden configurar en tamaño y color.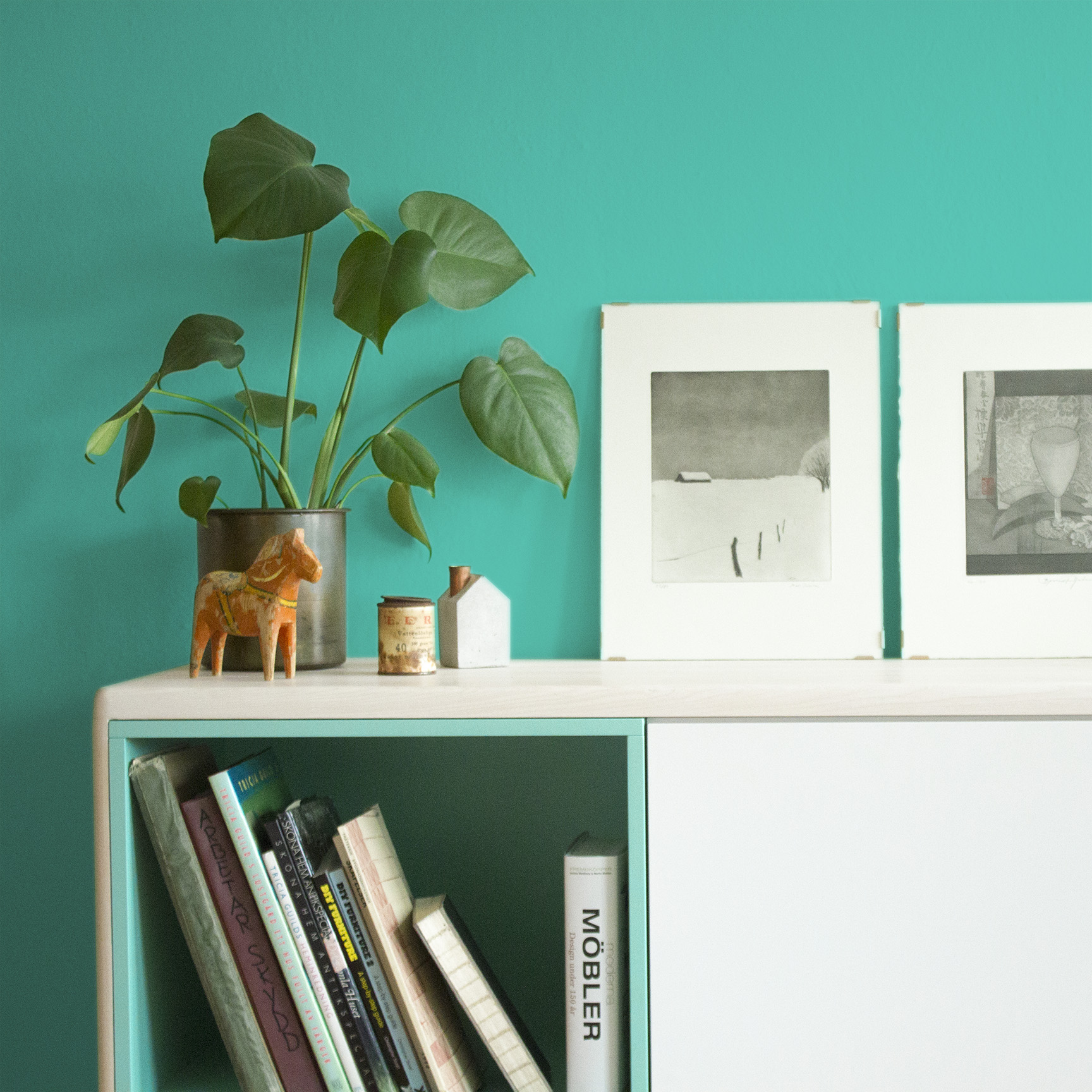 Más de 100 años de tradición
Todos estas piezas se fabrican en una pequeña fábrica en Tibro, Suecia. Esta empresa ha estado relacionada con la madera y el mobiliario desde hace más de 100 años. Hoy, estos muebles se hacen con la misma pasión por la madera y el diseño que cuando todo esto empezó. Cada pieza de madera es cuidadosamente seleccionada antes de empezar el proceso. Cada mueble es acabado y ensamblado a mano. De esta manera, cada detalle es revisado. Finalmente, cada pieza se marca a fuego y se numera, haciéndola única.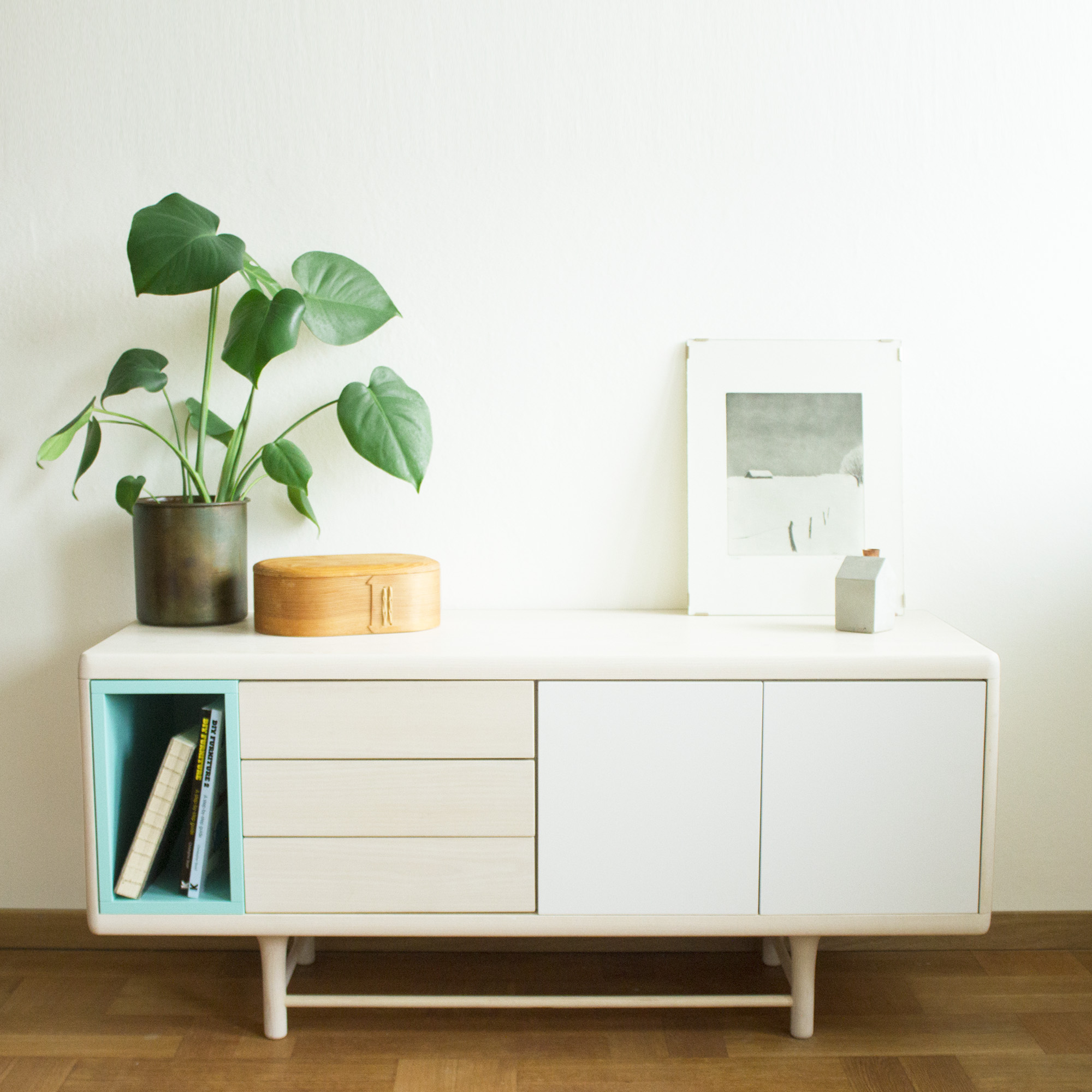 More than 100 years of tradition
All these cabinets are made in a small factory in Tibro, Sweden. This factory has been related to wood and furniture during more than 100 years. Nowadays, these cabinets are made with the same passion about furniture and design than when they started. The pieces of wood are carefully selected before starting the process. Every piece is finished and assembled by hand. By this way, every detail is taken into account. Finally every piece is stamped and numbered, making it an unique piece of furniture.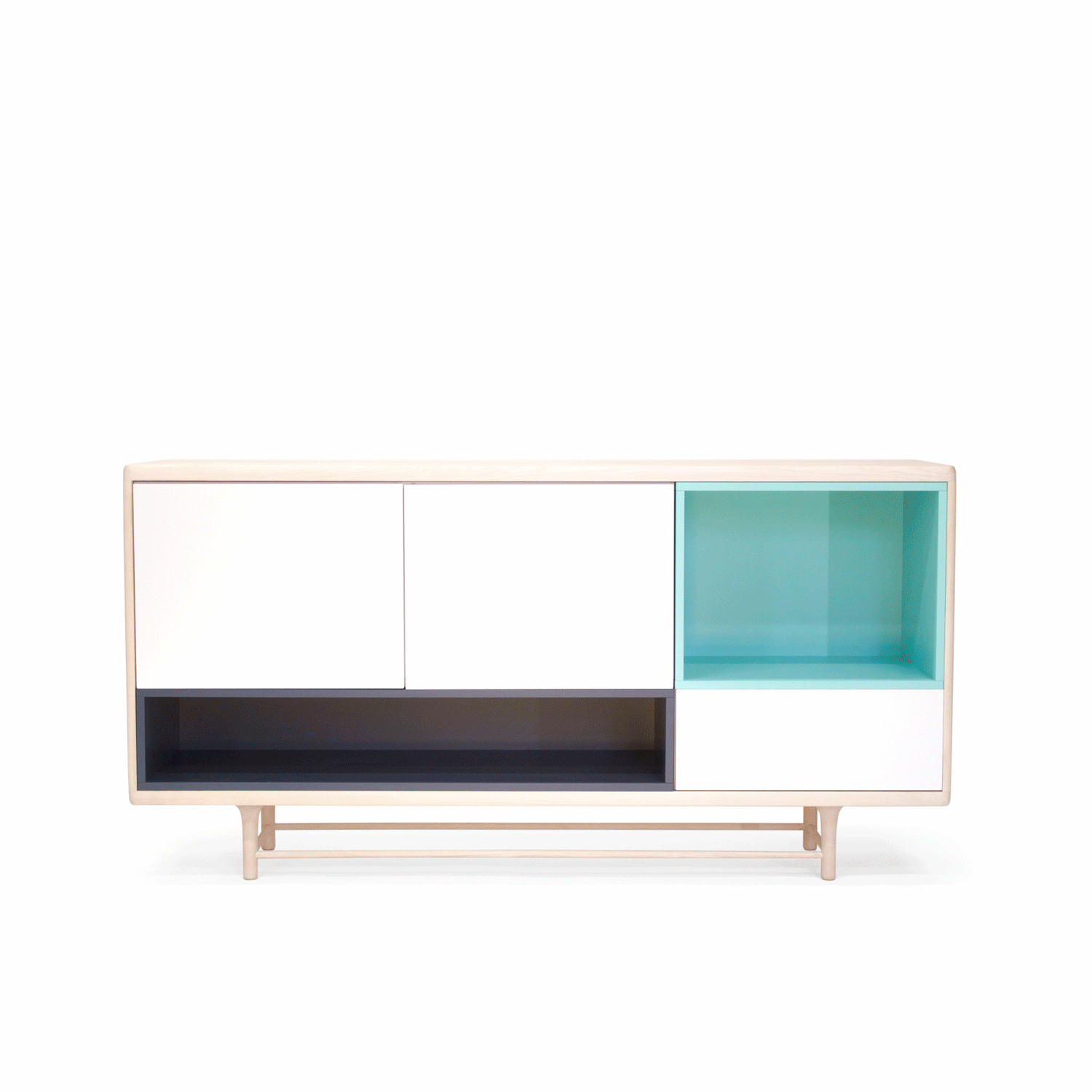 El sistema modular se basa en una rejilla de 6x6 que permite al usuario configurar su propio mueble. Los módulos son independientes y, gracias a esto, el usuario puede cambiar la posición de éstos. Por ejemplo, en esta composición con sólo 4 módulos diferentes, se pueden crear más de 10 configuraciones.
---
The modular system is based on a 6x6 grid that allows the users to customize their own cabinet. The modules are independent. Due to this feature, the user can change the position of the modules. For example, in this composition with just 4 different modules, the user could create more than 10 compositions.
El proceso / The process
La colección debía transmitir los valores de la marca, entre los que destacaban la tradición y la pasión por la madera. Para ello se estudió la historia de la empresa y se revisaron muchos dibujos antiguos sobre mobiliario. Con todo esto se empezó a esbozar las primeras ideas. Después se hicieron varios modelos a escala y tras esto se fabricaron distintos prototipos de las piezas.
---
The collection should represent the company values such as tradition and passion about wood. With this idea in mind, we studied the company history and we reviewed many old furniture drawings. From there we started sketching the first ideas. Then we made some scaled models and after that some prototypes were made.

SOME PICTURES ABOUT THE DESIGN AND PRODUCTION PROCESS