"The legs seem to grow out of the board"
Kaaja Collection se diseña para ser la primera colección de la nueva firma sueca By.Enströms. Esta colección busca representar los valores de la firma sobre la pasión por la madera y la tradición.
El diseño combina formas redondeadas y líneas rectas, creando piezas atemporales que pueden encajar fácilmente en distintos espacios.
Esta mesa nace como una continuación de esta colección. En su diseño se pueden ver las mismas formas orgánicas que en el resto de piezas. Una de las características principales de esta mesa son las bandejas. Consiste en dos bandejas que se apoyan sobre dos palos de la estructura. Éstas se pueden utilizar para poner cosas debajo de la mesa y también como bandejas.
Kaaja Collection is designed as the first furniture collection for the new Swedish firm By.Enströms. This collection was designed in order to represent the brand's values of passion about wood and traditions. Every detail is designed specially for its place.
The design combines round shapes with straight lines, creating timeless pieces that can fit in different environments.
This table was born as a continuation of the Kaaja Collection's cabinets. It presents the same organic shapes than the rest of pieces of the collection. One of the main features of this table is the rack system. It consists on two trays leaning on two sticks. These trays can stay as part of the rack or can be used as trays. When you take the trays, the sticks can be also used as racks for magazines.
Design: Carlos Jiménez
Client: By.Enströms
Year: 2016

Photography: Carlos Jiménez
Work: Furniture design / Diseño de mobiliario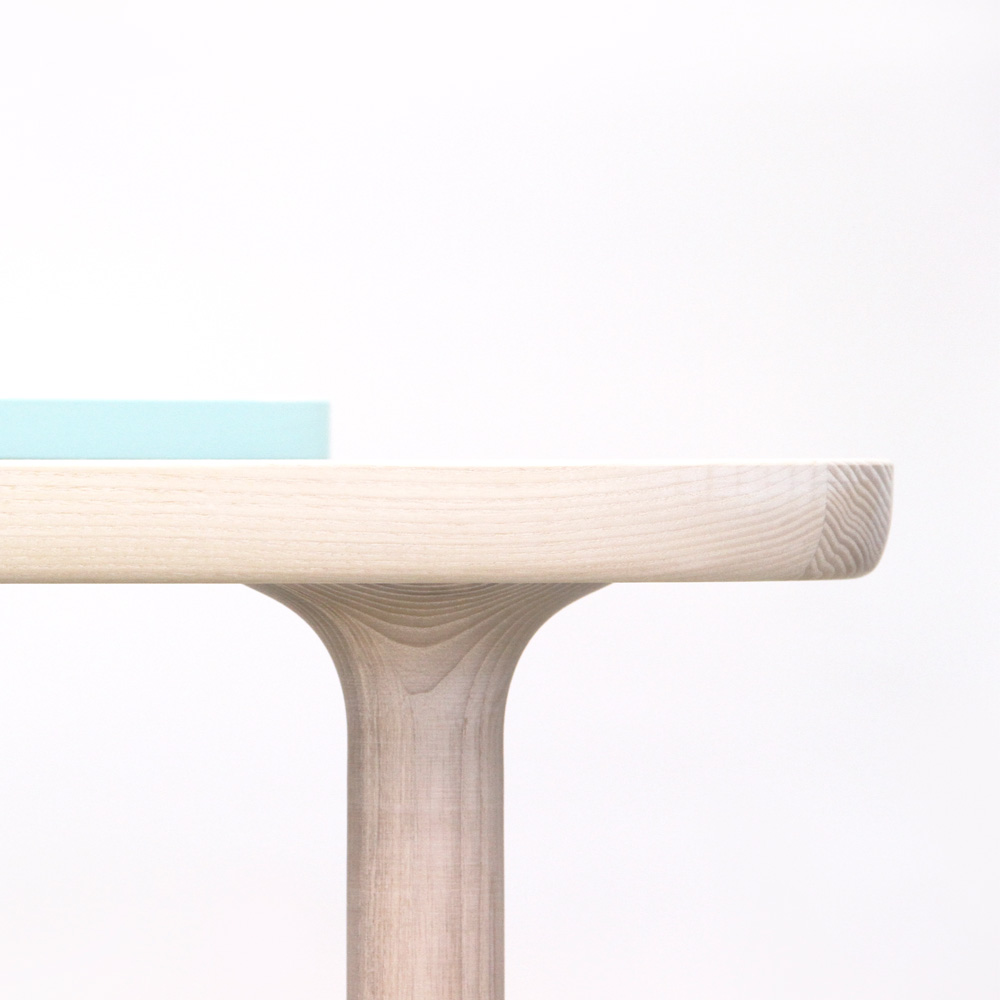 Everything is on the details. The organic shapes are studied to be conbined with the straight lines creating smooth transitions on the forms. The trays have the paths to fit on the sticks easily and be stable when working as part of the rack. The legs go through the board until the top, being visible the top of the legs. We left the marks of the lathe as an original sign of the traditional work behind each of these pieces.
LOS DETALLES HACEN EL DISEÑO
Todo está en los detalles. Las formas orgánicas se van combinando con las líneas rectas creando suaves transiciones entre las formas. Las bandejas cuentan con unas ranuras para encajar en los palos y poderse usar como parte de la mesa. Las patas pasan a través del tablero, siendo visibles desde arriba. Se han dejado las marcas del torno como signo del trabajo tradicional que hay en cada una de las piezas.