"Horizons forms horizons"
Horizons nace mientras estaba trabajando con madera. Al ir cortando piezas de madera siempre hay algunas piezas pequeñas que van cayendo al suelo y que, por lo general, acaban en la basura. Esta vez, esas pequeñas piezas me llamaron la atención y empecé a pensar cómo podrían usarse para un producto. Las piezas eran principalmente triángulos y polígonos de cuatro lados. Tras un rato jugando con las piezas, pensé que podrían ser montañas y edificios.
El resultado es un puzzle compuesto por 12 piezas de madera. Al juntar todas las piezas se crean 5 montañas grandes.
Horizons was born while working with wood. When cutting pieces of wood there are always some small pieces that fall down on the floor and they normally end in the trash. This time, those pieces took my atention and I started thinking how could I used them into a product. The pieces were mostly triangles and four sides polygons. After a while playing with the pieces, I thought they could be mountains and buildings.
The result is a puzzle composed by 12 pieces of wood. All the pieces together form 5 big mountains.
Design: Carlos Jiménez
Year: 2015
Photography & video: Carlos Jiménez
Status: Looking for a producer
Work: Product design / Diseño de producto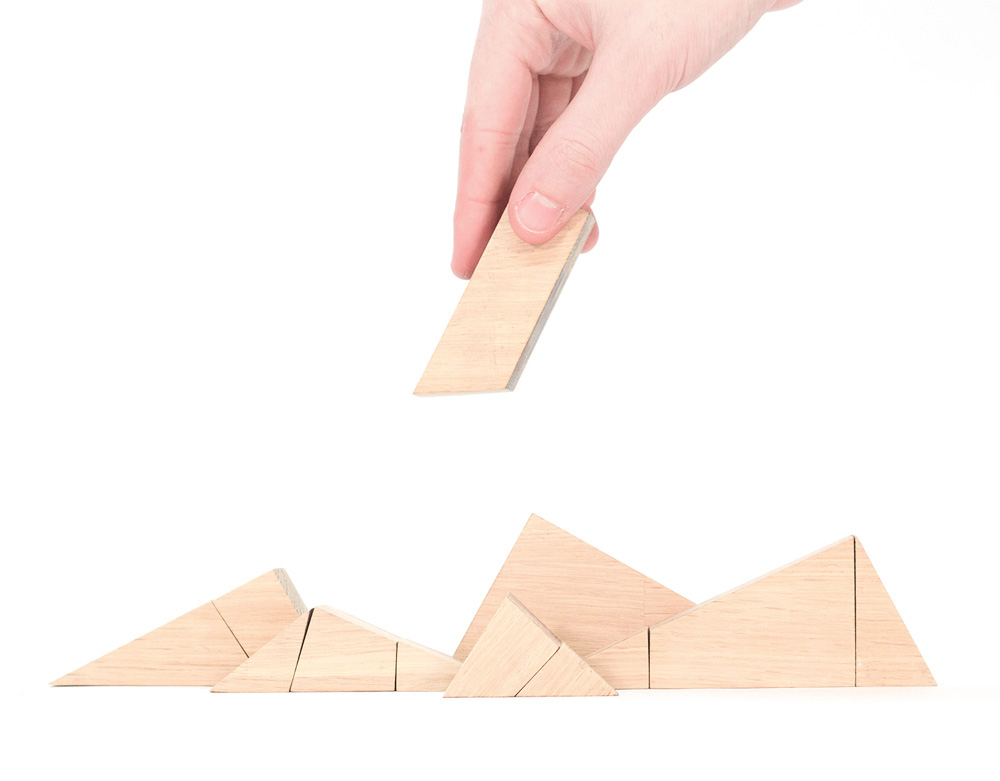 These 12 pieces can also form two other horizons, one mountain landscape and one urban landscape. By this way, it shows the transformation of the environment into cities and back again.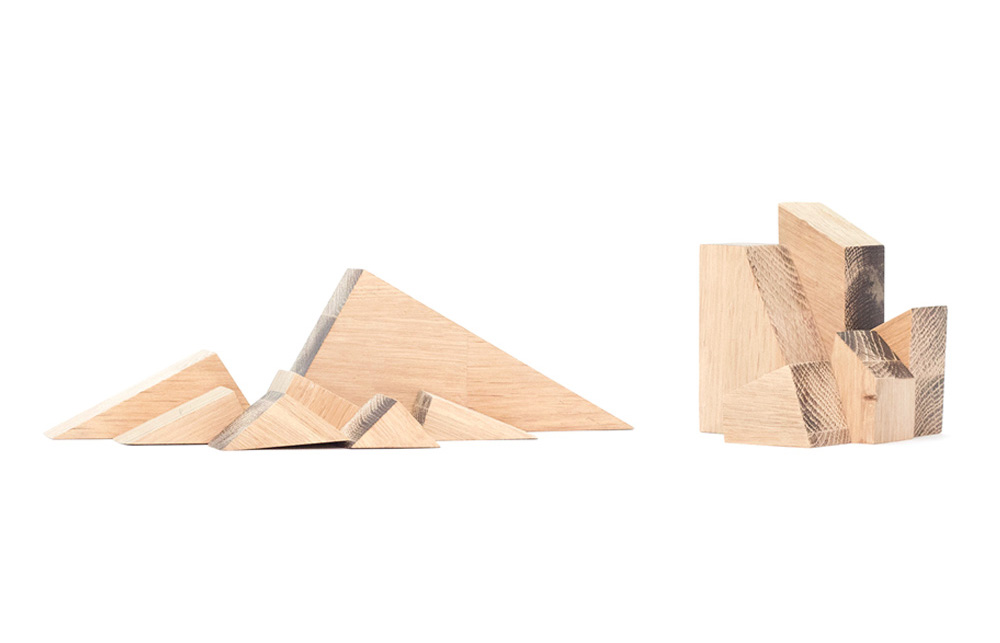 CREA TUS PROPIOS HORIZONTES
Estas 12 piezas también forman dos nuevos horizontes, un paisaje de montañas y un paisaje urbano. De esta forma, se muestra la constante transformación del paisaje natural en ciudades, que con el paso del tiempo vuelven a ser natural.